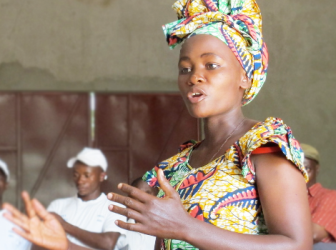 Upendo Enterprise
Investing in rural – based small scale industries
Upendo Enterprise is a value-driven social business, a consultancy firm dedicated to:
Invest in rural-based small scale industries in Sub-Saharan Africa providing complete innovative value chains that are gender – based and environmental friendly while promoting inclusive micro-business growth and job creation in Europe through micro-innovations for Ending-Poverty Investments.
Why rural based industries?
Our ambition is to open up rural communities to new opportunities making use of the large untapped pool of resources and opportunities available, improve rural economy, create decent employments as well as ensure access to basic services of human necessity. We intend to build up self-sustaining communities by facilitating innovation and entrepreneurship.
We aim to contribute to the attainment of the Sustainable Development Goals (SDGs)
Goal 1: "End poverty in all its forms everywhere"
"