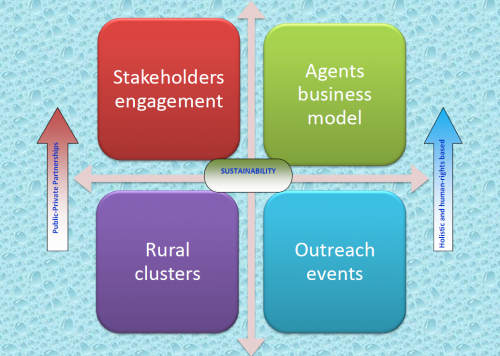 Sustainable Development Goal 17: Strengthen the means of implementation and revitalize the global partnership for sustainable development.
Local Governments (LG: s) are our vital collaborative partners because; they are the "Public Service Delivery" organizations accountable for service provision to the communities despite of the geographical location. They have the cross-sectorial expertise needed to provide services needed to facilitate start of rural-based small scale industries. According to Local Government act in Tanzania for example the LG:s responsibility is; " Ensuring effective and equitable delivery of qualitative and quantitative services to the people within their areas of jurisdiction"
As such the initiative should be of great interest to LG: s because improved socio-economic standards for rural communities' means fulfillment of their duties and increased revenue collection.
Strategic Networking with the private sector in specific project areas provides business opportunities that create value to the society. Partners from all over the world, investors, manufacturer, researchers, etc who share our values are always welcome to join our efforts.